A conference organized by FUNIBER on nutrition and health, on November 29th and December 1st respectively, will be given in Arecibo and Carolina (Puerto Rico) by the renowned nutritionist Guillermo Rodríguez Navarrete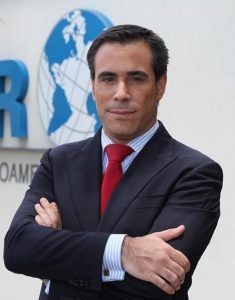 The conference, entitled "Nutrition, sport and health in 2016",will be given by Guillermo Rodriguez Navarrete, PhD in Human Nutrition at the University of Granada (Spain) and Postgraduate Degree at the Harvard Medical School (United States).
During this lecture, Dr. Rodriguez Navarrete will talk about nutritional education. He will provide specific information on how to acquire a healthy lifestyle. He will also explain what is the proper diet, what food is harmful to health and how to prevent sugar addiction, among other topics. In this regard, during the conference, Dr. Rodríguez Navarrete will show us how to assume a dietary method that seeks to nurture our body and not only satiate our hunger.
Dr. Guillermo Rodríguez Navarrete is a renowned nutritionist in the United States, where he resides, and his reputation extends throughout Latin America where he is also known as Nutrillermo. His efforts to educate people in nutrition have led him to write seven books on related topics, and he is currently working on his eighth book. In this last book, he emphasizes the dangers and effects that over-processed foods and sweetened beverages have on population, topic that he has recently talked about in an interview with the EFE Agency Http://fnbr.es/3r5.
Furthermore, he has recently been accepted as a Fellow of the American College of Nutrition, one of the worldwide highest distinctions within the nutrition field.
The conference will take place:
Entrance is free, but you need to confirm assistance via the telephone 797-878-2123 or via this e-mail puertorico@funiber.org
Related news:
Related links: