Maurizio Battino, Director of FUNIBER Italy and Director of the Health and Nutrition area in the Foundation, has been recognized by Thomson Reuters as one of the most influential researchers of the world during 2015.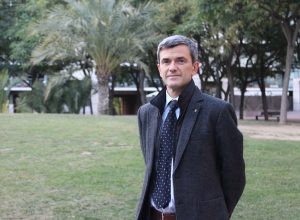 The Director of FUNIBER Italy is also a professor of Universidad Politécnica delle Marche and Scientific Director of the Health Sciences Faculty in the Universidad Europea del Atlántico (UNEATLANTICO).
Battino has been included in the 2015 list of "The World's Most Influencial Scientific Minds" created by the Thomson Reuters communication group that distinguishes and supports excellence within the academic community through a careful investigation to identify some of the most brilliant scientific minds.
The Thomson Reuters list is formed by a total of 3,126 scientists and researchers in 21 fields of knowledge.
The work of Maurizio Battino is centered on the study of aging and anti-oxidants, and has been recognized by Thompson Reuters in the area of Agriculture Sciences.
The Director of FUNIBER Italy is a Doctor in Biochemistry, and in 2001 was recognized by the same institution as "best researcher of the year". He was also named Doctor Honoris Causa in 2008 by the Carol Davila University of Medicine and Pharmacology in Bucharest (Romania).
Dr. Battino has more than 200 publications in international scientific magazines of an elevated impact and quality index, where he has published articles related to his research in bioenergy, biomembranes, anti-oxidant molecules and nutrition.
Related links:
Related news: